Models of the Tightline Data Classes

Here is a data diagram and static object model of the Tightline Data Classes. This is a slightly modified version from the Public Domain version.

Essentially,
Each data store has its own behavior class.
SQL Selects are reusably defined in cursor definitions.
Cursors can be updateable.
Cursors are grouped into data sets.
Connections are abstracted into connection objects.
A data manager controls the works.
---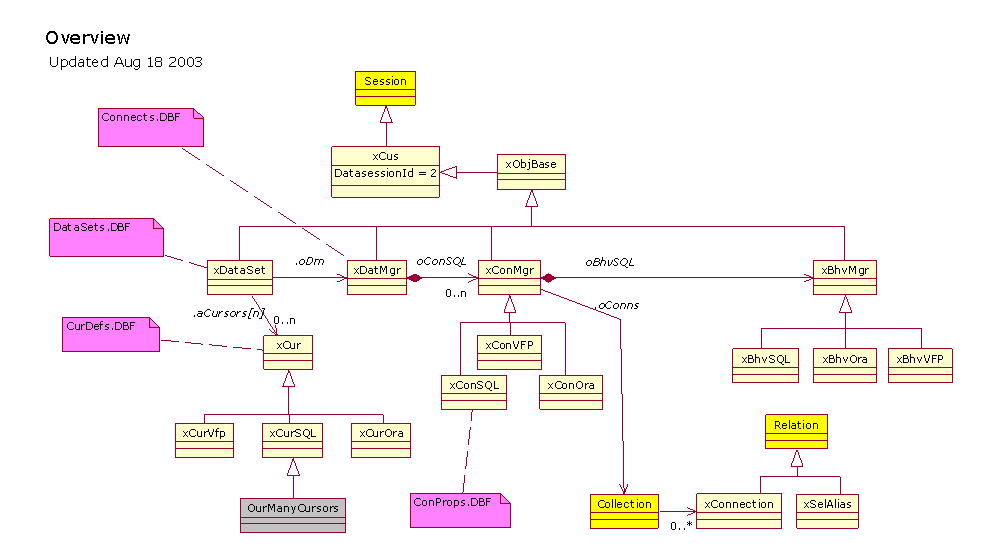 ---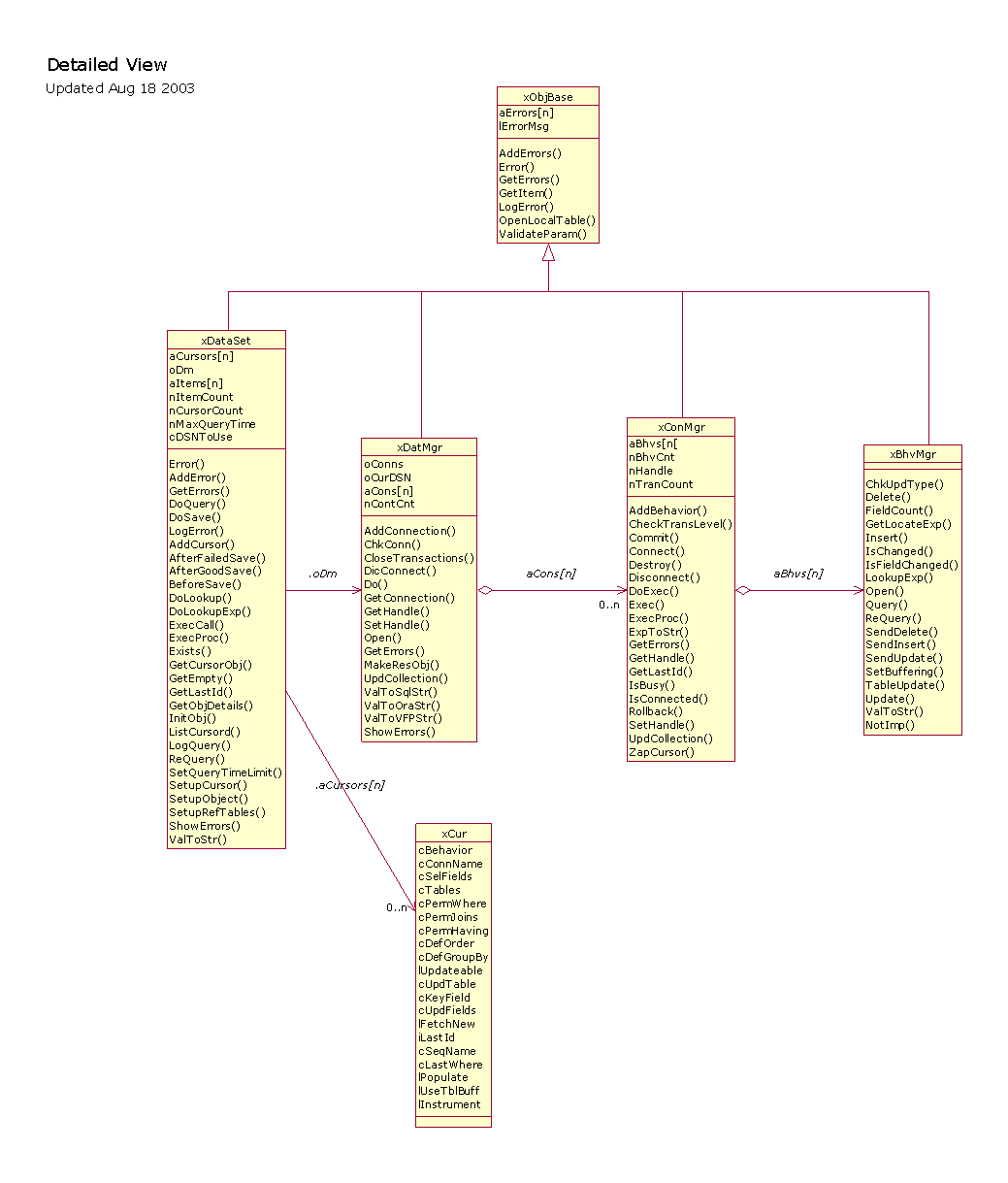 ---
Category Data
( Topic last updated: 2003.08.18 10:43:46 AM )